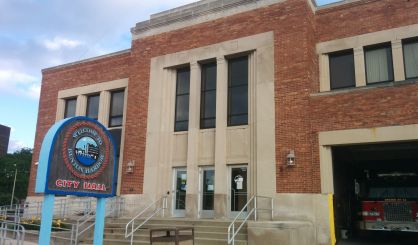 Benton Harbor City Commissioners have been briefed on their options for the future of the municipal water system. At a Monday meeting, they heard from consultant John Young, who has previously worked with the Flint water system and other large systems around the country. He reviewed a recently-completed analysis, required by the EPA, on the city's possible water alternatives given the state of the current system.
"In the order itself, they made us take a look at issues like how we're going to staff things, what's the future of the water plant? Do we abandon it or do we invest money into it? Regional issues, like do we consolidate with other neighboring systems? Do we sell the system?"
Of the seven possible alternatives to the current water arrangement, three were deemed impossible and discarded.
"It's very clear when we went in and talked to the neighboring communities and talked to the city that there was no appetite for what we call regionalization, consolidation and privatization."
Remaining were options like getting water from Benton Township or St. Joseph, or building a new water plant and switching to ground water. Commissioners were told another option is keeping the current plant and system and making the investments to render the system sustainable. Right now, Young said the gap between the cost of the water system and the revenue is about 50%, meaning something will be needed. The report makes no recommendations, but considers the cost to ratepayers of each option. The most expensive option is getting water from Benton Township, while the least expensive to residents would be for the city to maintain ownership of the water system, but with most staff members contracted out. Young will be back after a public comment period to talk with commissioners about their choice.