Key events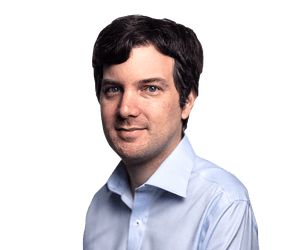 Daniel Hurst
Australia's foreign affairs minister, Penny Wong, has urged Israel to "listen" when its friends ask it to protect innocent lives in Gaza and warned that the world "will not accept continuing civilian deaths".
Wong's comments reflect a strengthening of the Labor government's calls for Israel to minimise civilian deaths in Gaza. The foreign minister said civilians on both sides had been "murdered" in the "dreadful, tragic conflict".
"It is a dreadful, tragic conflict. We are seeing loss of life. We are seeing civilians on both sides [who] have been murdered," Wong told Radio National.

"We have seen civilians up on both sides in a lot of pain, and obviously, we still have Israeli hostages who have been taken, that Hamas is still holding."

"When Israel's friends urge Israel to protect civilian life, as we have, it is critical that Israel listens."
Her comments followed a letter signed by six former Australian prime ministers, expressing solidarity with both the Jewish and Palestinian communities and suggesting that terrorists would win "if our hearts are filled with hatred".
Australia was among 45 countries – including the UK, Germany, India and Canada – that abstained from voting on a UN general assembly motion calling for an immediate humanitarian truce. Australia argued the motion was "incomplete" because it did not directly condemn Hamas for the 7 October attacks.
Israel says it has attacked 600 targets in a day
The Israeli air force says it has attacked about 600 targets in the last day, including "in the area of Al-Azhar university" from where it said an anti-tank missile was about to be launched. It also said "weapons warehouses, hiding places and gatherings of Hamas operatives and anti-tank positions" were targeted.
The Al-Azhar university is a public university near the Gaza City centre.
In the last few hours there have been further reports of another raid by Israeli forces on the Jenin refugee camp in the West Bank, with at least two Palestinians believed to have been killed. Available details are limited, and at times conflicted.
The director of Jenin governmental hospital, Wissam Bakr, released the names of two men allegedly shot and killed by Israeli forces, Al Jazeera reported.
The Jerusalem Post also appeared to confirm clashes, reporting that "the IDF and Palestinian terrorists exchanged fire overnight in the Jenin refugee camp".
An Al Jazeera correspondent reported that families in a residential building in Jenin had been forced to evacuate their homes by Israeli forces, and that electricity had been cut off.
Palestinian media, WAFA, said about 100 military vehicles and at least one bulldozer had entered the city, and an Israeli drone had carried out an air strike.
The IDF has not commented on Jenin operations.
Sixty people were detained after hundreds of anti-Israel protesters stormed an airport in Russia's predominantly Muslim Dagestan region on Sunday, the RIA news agency reported on Monday.
RIA said the identity of 150 of what it called the most active protesters had been identified. It said nine police officers had received injuries in the incident, two of whom were being treated in hospital.
The protesters stormed the airport on Sunday, where a plane from Israel had just arrived, forcing security forces to close the airport and remove the demonstrators.
Syrian state TV said on Monday that Israeli air strikes targeted two army posts in Daraa, Reuters has reported.
The raids led to "some material losses", according to Syrian media.
The Guardian has not independently verified the report, and it wasn't immediately clear if the reports referred to the same strikes which the Israeli Defence Forces said they had conducted earlier today.
Palestinians in northern Gaza are reporting an uptick in air and artillery strikes in the early hours of Monday morning, according to Reuters.
Israeli airstrikes hit areas near Gaza City's Shifa and Al-Quds hospitals, and Palestinian militants clashed with Israeli forces in a border area east of the city of Khan Younis, in the enclave's south, the news agency reported, citing Palestinian media.
Reuters notes that there was no comment from Hamas or the Israeli military on the fighting on Monday and the agency was not able to confirm the reports.
However, the reports come hours after Israel released images of battle tanks on Gaza's western coast, signalling a potential effort to surround Gaza's main city two days after the Israeli government ordered expanded ground incursions across its eastern border.
Israel's self-declared "second phase" of its three-week war against Hamas militants has largely been kept from public view, with forces moving under darkness and a telecommunications blackout cutting off Palestinians in Gaza.
The phone and internet cuts appeared to ease on Sunday, but telecoms provider Paltel said that Israeli airstrikes again had knocked out internet and phone service in parts of the enclave's northern sections, where Hamas has command centres. The outages have severely hampered rescue operations for casualties of Israeli barrages.
More information about the unrest at the Makhachkala airport in Dagestan has come through.
We reported earlier that a mob in the Russian region has stormed the airport in search of Jewish passengers arriving from Israel, after reports emerged that a flight from Tel Aviv was arriving in the city.
Local authorities have said that 20 people were injured before security forces contained the protest, but the passengers on the plane were safe. The Dagestani government has said that it is strengthening security measures across the republic, which is home to about 3 million people.
Sergei Melikov, the head of Dagestan, said the incident was a gross violation of the law, even as Dagestanis "empathize with the suffering of victims of the actions of unrighteous people and politicians, and pray for peace in Palestine".
"There is no courage in waiting as a mob for unarmed people who have not done anything forbidden," Melikov said on the Telegram messaging app.
Israel has urged Russian authorities to protect Israelis and Jews after a recent spate of violence against Israeli and Jewish targets.
In the past few days, a Jewish centre under construction in Nalchik, the capital of the nearby Russian republic of Kabardino-Balkaria, was set on fire, emergency officials said.
There were also reports on social media of small anti-Israeli gatherings over the weekend in Dagestan and across the North Caucasus in Russia's south.
Some more details on those aid trucks that were allowed through. According to the United Nations Office for the Coordination of Humanitarian Affairs, the 33 trucks contained beds, food, medical and hygiene supplies. The OHCA said 12 trucks were carrying medical supplies and three carrying medical supplies and other items. Another two were carrying water, sanitation, and hygiene supplies.
"All humanitarian agencies and personnel have faced significant constraints in providing humanitarian assistance, due to ongoing hostilities, movement restrictions and shortages of electricity, fuel, water, medicines, and other essential items. Humanitarian partners cannot safely access people in need and warehouses where aid supplies are stored."
Of the total number of trucks to have made it across the border since the conflict began, (reports vary around 117 or 118), at least 13 carried water, sanitation and hygiene supplies, and at least 70 carried medical supplies.
"While limited in volume, these supplies play a crucial role in bolstering trauma response and sustaining essential healthcare services," said the OCHA on Sunday.

"The ongoing hostilities have displaced most of the medical professionals in Gaza, forcing the hospitals to operate with less than one-third of their normal staffing levels, according to MoH in Gaza. The hospitals continue to suffer from a severe fuel shortage, leading to stringent rationing and limited use of generators for only the most essential functions. Moreover, maintaining and repairing backup generators, originally not intended for continuous operation, is growing increasingly challenging due to the scarcity of spare parts."
On a live feed of the Israel-Gaza border, the sound of explosions, jets and other aircraft is near constant. The vision of a distant Gaza City, provided by Reuters, shows a dark sky occasionally lit up by explosions, some quite large.
Palestinians in northern Gaza have reported fierce air and artillery strikes in the last few hours.
Palestinian media reported Israeli air strikes had hit areas near Gaza City's Shifa and Al-Quds hospitals, and that Palestinian militants and Israeli forces had fought in southern border areas east of Khan Younis.
Here is where the day stands:
Israeli forces have struck targets in Syria and Lebanon, in response to launches from those areas into Israel, the country's defence force has said. In separate tweets, the IDF said an aircraft had attacked Hezbollah targets in Lebanese territory, including "infrastructures for directing terrorism and military infrastructures of the organisation", and that a fighter jet had attacked launchers in Syrian territory.

Another 33 aid trucks were allowed to pass into Gaza from Egypt on Sunday, according to a spokesperson at the Rafah crossing. It is the largest number of aid trucks to cross in a day since the conflict began, but humanitarian workers have told the Associated Press that the assistance still falls desperately short of what's needed

International Criminal Court prosecutor Karim Khan said that the ICC has "active investigations ongoing" into alleged war crimes in Israel, Gaza and the West Bank. The prosecutor added: "There should not be any impediment to humanitarian relief supplies going to … civilians."

Local health authorities said about 20 people were injured, including two critically, after crowds stormed an airport in Dagestan, in search of Jewish passengers from Israel.

Jordan has asked the US to deploy Patriot air defense systems to bolder its border defense amid increased regional tensions, Reuters reports a Jordanian army spokesperson saying on Sunday. "We asked the American side to help bolster our defence system with Patriot air defence missile systems," Brigadier General Mustafa Hiyari, Jordan's army spokesperson, told state television.

Israel has summoned the Russian ambassador to lodge a protest at Moscow's hosting last week of a delegation from Hamas following its 7 October attacks against Israel. Inviting Hamas "sends a message legitimising terrorism against Israelis", Israel's foreign ministry said in a statement, quoting its senior staff as telling ambassador Anatoly Viktorov, Reuters reports.

Russian authorities closed an airport in the city of Makhachkala in the northern Caucasus region and diverted flights, including one from Israel, after media reports showed demonstrators denouncing Israeli actions in Gaza had gathered at the facility, Reuters reports. The authorities said the airport would remain closed pending "normalisation" of the situation. Russia's Investigative Committee ordered a criminal probe into the incident, Reuters added.

Joe Biden spoke by phone with Benjamin Netanyahu on Sunday morning, the White House said. "The president reiterated that Israel has every right and responsibility to defend its citizens from terrorism and underscored the need to do so in a manner consistent with international humanitarian law that prioritizes the protection of civilians," the White House said in a press statement.

Joe Biden also spoke with Egyptian president Abdel Fattah al-Sisi, the White House said. "President Biden and President Sisi affirmed their commitment to work together to set the conditions for a durable and sustainable peace in the Middle East to include the establishment of a Palestinian state," it said.

Thousands of Gaza residents broke into UN warehouses on Sunday, grabbing flour and other essential items in a sign they had reached "breaking point", said the United Nations Palestinian refugee agency (UNRWA), Reuters reports. "This is a worrying sign that civil order is starting to break down after three weeks of war and a tight siege on Gaza," UNRWA said in a statement.

"We are going to move a standalone Israeli funding bill," the US's new House speaker Mike Johnson said in an interview on Fox News. In a response to a question on separating Israeli aid from Ukrainian aid, Johnson said: "Our Republican colleagues in the Senate have a similar measure. We believe that that is a pressing and urgent need."

Médecins Sans Frontières has sent 26 tons of medical supplies on a World Health Organization plane to Egypt. "The medical supplies can cover the needs for 800 surgical interventions and are destined for healthcare facilities in Gaza in collaboration with the local health authorities," MSF said.

The number of children killed in Gaza in last three weeks surpassed annual number of children killed in war zones since 2019, Save the Children said on Sunday. "With a further 1,000 children reported missing in Gaza assumed buried under the rubble, the death toll is likely much higher," it added.

Faculty from New York City's Columbia University and Barnard College have signed an open letter in support of their students expressing solidarity with Palestine, noting that such expressions of solidarity and the historical contextualization of the ongoing war is not antisemitic. "One could regard the events of October 7th as just one salvo in an ongoing war between an occupying state and the people it occupies, or as an occupied people exercising a right to resist violent and illegal occupation," the letter said.