JMC making all efforts to mitigate water scarcity problem: Dy Mayor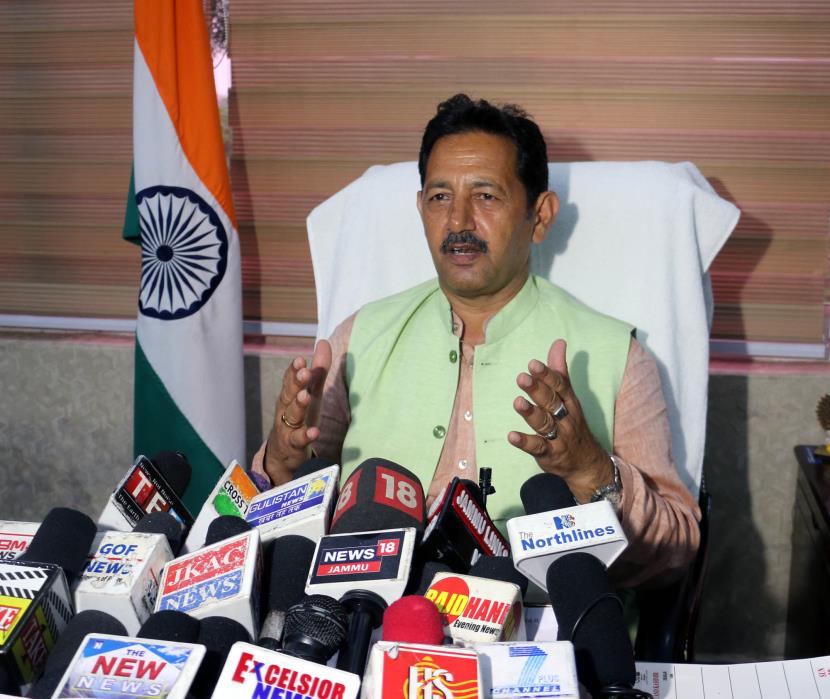 Jul 21, 2023
JAMMU: Deputy Mayor of Jammu Baldev Singh Billawaria has said that the Jammu Municipal Corporation is making all efforts to address the concerns of the water supply in Jammu.
Addressing a press conference, Baldev Singh Billawaria highlighted the ongoing development works including major development works for water supply systems. He said JMC is taking every step to address the water supply concerns in Jammu city.
Highlighting the major development works for water supply systems, the Deputy Mayor said that about 60 crores is being spent for new tubewells and improvement of the old one. He said that under UT CAPEX, Rs 6.5 crore will be spent for tubewells at Greater Kailash for which tendering is under process while a tubewell is coming up at Deeli with a capacity of 2 lacs gallon of water supply which can boost the water supply of the adjoining areas.
"In Sector D, E and F of Sainik Colony, the work of tubewell is in progress with the capacity of 30 thousand gallon of water while in Sector C, a tubewell is already installed. At Shastri Nagar, Rs 40 lacs have been proposed for the improvement of the water supply system whereas in Channi Himmat, a tube well is drilled to improve the water supply of Sanjay Nagar and Bhor Camp areas," he added.
He said an overhead water tank for an amount of Rs 1.50 crore has been proposed for Sector A of Sainik Colony the tendering for which is under process. Similarly, the tendering for construction of a tubewell at Sunjwan is under process including other allied works. Also in Trikuta Nagar, Rs 1.50 crore will be spent for improvement of water supply for which tendering is under process including the Tubewell near Gurudwara Sahib Trikuta Nagar for an amount of Rs 1.50 crore.
Billawaria further informed that for water supply scheme at Bhatindi, works to the tune of Rs 15.50 crore have been tendered as well as allotted, and at Dharap Kotte Over Head Tank (OHT) has been completed while a tubewell has been drilled and is functional with the water capacity of 15,000 gallon in Old Satwari.