Over the past week, I attempted to reach out to my family and friends in Gaza, but my calls went unanswered. A few days ago, they finally contacted me, and I only wish they hadn't.
From the mouths of babes comes truth, so the saying goes. In Khan Younis refugee camp, Shahd, my four-year-old niece, asked my sister-in-law: "Mom, is it painful to die? What is less painful, to die from a rocket or a tank shell?"
She also asked: "Mom, when I am killed, will you bury me next to my cousin Julia. I don't want to be left alone in the graveyard after people go home. I want to play with Julia." Julia was killed on 26 October when an Israeli bombardment levelled an entire block, killing more than 50 of my immediate family members, relatives and neighbours.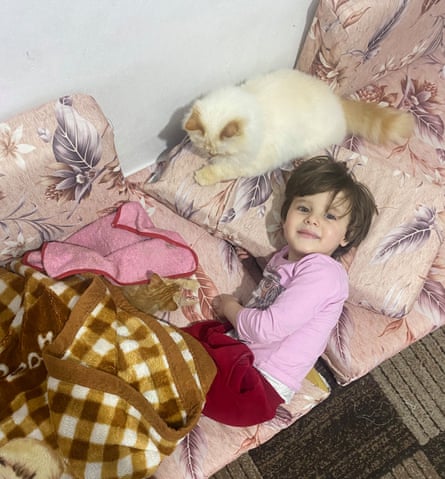 As a mother I implore the world to take note of the stories of these children.
My nephews, Bashar and Aboud, both 13 years old, have been traumatised by the massacre. They do not feel safe to sleep in our family home in the camp. Instead, they have sought refuge in the cramped garage, covered with zinc and asbestos. It's where my uncle parks his car, but it now serves as their shelter. They believe it will be easier for their bodies to be recovered when their time inevitably comes.
For kids in Gaza death has become an inevitable presence, a shadow that looms over their daily lives. It's no longer a matter of "if", but rather, "when".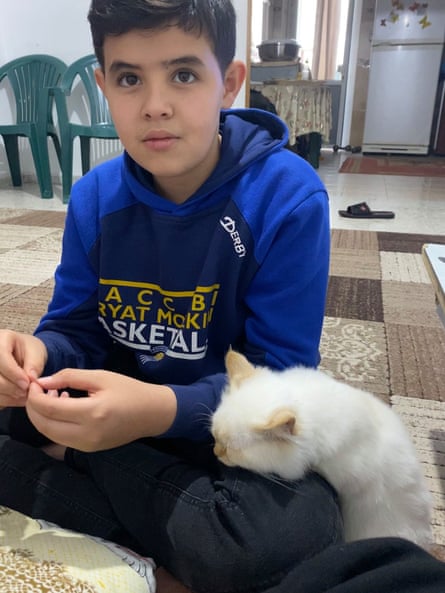 "Shortage" is the defining term in Gaza – shortage of water, food, fuel, power, internet, medicine and virtually everything, to the extent that even clean air sometimes becomes scarce. Streamed live clips show Gaza's children pulled from under the wreckage of their homes gasping for breath.
There are more than 2,700 people missing, more than 1,500 of them children. Given the scarcity of ambulances, equipment and bulldozers, rescue teams face immense challenges, leaving people with no option but to dig using their bare hands. Aboud and Bashar, with many of my family members and camp residents, spent two days recovering some of the bodies and the remains of our families by hand.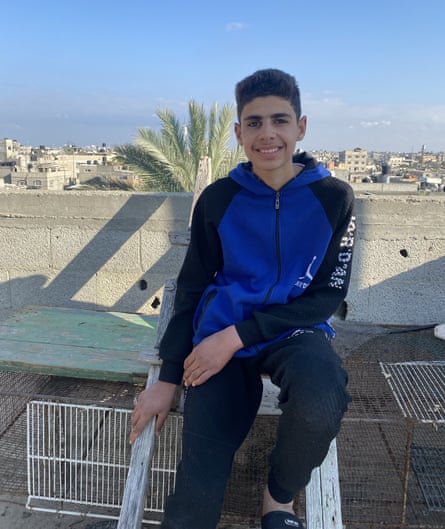 Manal, my dear friend, texted me with more horrifying news telling me about the loss of her grandson, Fadel, a very bright boy known for his intelligence, good looks and great sense of humour. On 7 November, Fadel should have celebrated his 10th birthday. His dream was to become a pilot, to escape the confines of Gaza and explore the vast world beyond. Tragically, on 15 October, his beautiful soul was taken from us. Before leaving the house for essentials, Fadel's grandfather overheard him explaining to his closest friend, Ahmad, that he had secretly saved enough money to surprise his mother, Neda, with a birthday gift. Then a rocket hit the home. Both boys were killed. Fadel's joyous act of revealing the secret present he had purchased would be their final moment together.
The tragic news kept coming that day. Next it was a text message from Nawraz, another childhood friend who works for Medical Aid for Palestinians. Her eldest son, Majd, was a 27-year-old paramedic with a degree in emergency nursing. He volunteered with the Palestinian Red Crescent Society through difficult times, including the Great March of Return, when non-violent protesters were being shot by the Israeli military on a daily basis for 19 months until the Covid-19 pandemic stopped the demonstrations.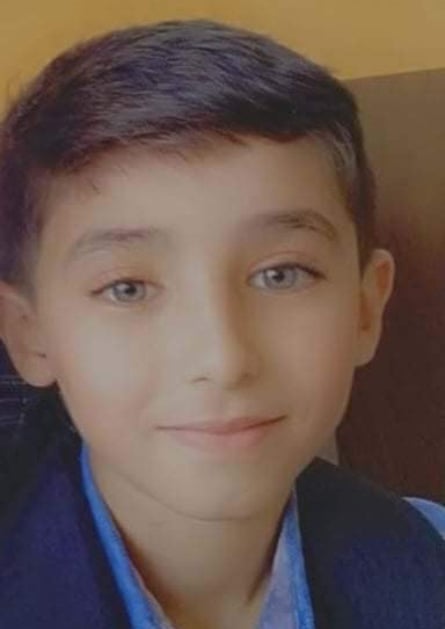 On 7 October Majd and his family moved to Khan Younis in a desperate attempt to find some safety in his uncle's home. Then Majd returned to Gaza City to retrieve some essential items. While in Gaza friends from a local taxi company asked him to volunteer to help evacuate people. He agreed. He dropped a family at their relative's home and returned to the taxi office to wait for his next assignment.
At 3pm on 9 October the neighbourhood was subjected to extensive bombing. A shell struck Majd while he was sitting in the car. His body was decapitated. I saw footage of people in the area collecting his remains into a plastic bag marked "October 9th". His last day alive. Nawraz told me that all she wanted was one more chance to kiss her son farewell. But she will never have that chance; instead she bid farewell to him in the black plastic bag that held his head.
These are just a small slice of the stories of the dead, 70% of whom are women and children.
I want to make a special appeal to every mother who reads this article. No mother ought to endure the pain that is today being inflicted on the mothers of Gaza. No mother should spend the rest of her life dreaming of giving her beloved child one more kiss.
No mother should endure the guilt of her child calling her from under the rubble crying: "Mama, can you get me out, where are you?" No mother should have to pull their dead child's body from the rubble of the family home because a two-tonne bomb has been dropped on it while she was out shopping.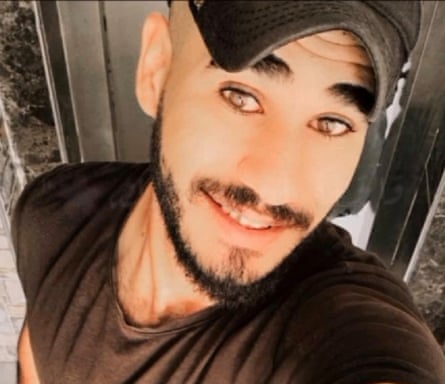 No mother should have to give birth while a battle rages in the neighbourhood outside her hospital. No mother should have her premature newborn taken off life support because the fuel in the hospital has run out.
As a mother I find these traumas to be unimaginable. Just as the mothers of the Plaza de Mayo met every Thursday at 3.30pm, I appeal to the mothers of the world to meet every day at 3pm – the time of Nawraz's son's death – to mark the suffering of Palestinian mothers and children.
Gaza has become a graveyard. A graveyard for children and for mothers. But Gaza has also become a place where the conscience of the world is being buried, alongside the failure of the world's institutions to protect civilians. Gaza is the graveyard of human rights.
Ghada Ageel, a third-generation Palestinian refugee, worked as a translator for the Guardian in Gaza from 2000 to 2006. She is visiting professor at the department of political science at the University of Alberta

Do you have an opinion on the issues raised in this article? If you would like to submit a response of up to 300 words by email to be considered for publication in our letters section, please click here.